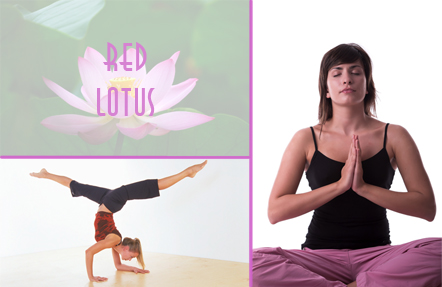 Wert

$149
Rabatt

78 %
Sie sparen

$116
Der Deal endet am:
2013-02-28
00:00
Highlights
All levels of abilities
Soothing and relaxing workout
Trained skillful teachers
Calorie burning
Konditionen
New clients only
Non-transferrable
Limit 1 coupon per person
Expires September 16, 2011
Description
It's pretty hard to find any safer and more butt-kicking activity than yoga. While being very muscle-straining it is very soothing emotionally. Today's deal allows you to stretch your tissues and appease your emotions: for only $12 you are getting a whole month of unlimited yoga classes $149 worth at Red Lotus yoga studio.
If you are still wondering why yoga is so cool, check the list of what the practice of yoga will give to you:
5 things about good yogis:
1. Experience no anxiety or depression. No one else would enjoy the traffic jams more than you!
2. Sleep well. You will miss all late TV shows because of going to bed early.
3. Increased immunity. No gaming or TV series during sick-leave, you simply will not have them.
4. Delayed aging. You will never be offered a sit at the public transport because of looking too young.
5. Improved mood. Co-workers and friends will hate you for being unable to piss you off.
Perish the thought you may not be in bad need for yoga. Why not? Here's why! Ever been out of breath when holding a speech or climbing the stairs? Ever overreacted on trifles? Ever spent a night without a wink of sleep because of being unable to fall asleep? Ever fell down with bad flu because of slightest draft. So the yoga trains your mind and body and can substitute good workout in the gym and a visit to psychoanalyst. That's why it is worth grabbing your handiest outfit and setting off for Red Lotus with today's coolest deal.
Reviews:
Five yelpers gave Red Lotus an average of five stars:
"Warm intimate ambient for relaxation and perfectly located." Nataly, Palo Alto, CA
"I thought I would be unable to exercise because of the health problems, but yoga is my best option. Red Lotus staff is very polite and professional" Maryann, CA