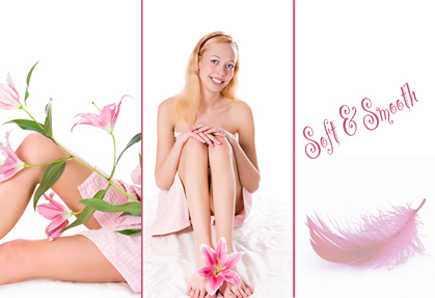 Valor

$1699
Descuento

88%
Ahorra

$1500
La oferta terminó en:
2010-09-23
07:00
Aspectos destacados
Smooth and softer hairless skin
5 treatments should be enough for wanted effect
Skilled technicians
Female staff
Condiciones
Expires on September 19, 2011
Non-transferable
Valid for upper lip, chin, brow, ears, neck, underarms, bikini line,inner thigh, and belly button line.
Not valid with other offers
Description
Laser is not only the weapon of mass destruction in the Hollywood movies, burning down the thousands of enemies on its way to destination. Equally effectively it can be employed to eliminate unwanted hair on certain areas of your body. Moreover, the laser weapon will completely destroy the follicles with no chance for retaliation. The today's deal grants you with 5 laser hair removal treatments on three areas of the body for only $199 ($1699 value) from Soft & Smooth salon.
The highly professional staff of Smooth & Soft is exclusively feminine, which fosters the relaxation. Laser hair treatment is one of the most painless ways to get rid of the extra hair invented so far. Though it is not totally imperceptible, you may even enjoy the process taking into account that the personnel of Soft & Smooth will do their best to get the best out of this necessary procedure.
Reviews
Ten yelpers give their five stars to Soft & Smooth after having attended a sequence of hair removal procedures:
"My best recommendation to Soft & Smooth, 6 visits were enough to forget about imperfect bikini line or any troubles with shaving. For now, I do not need to get any preliminary preparation for beach or pool, I'm always in good form" Janice, Yelp
"Wow! The hair wouldn't appear in some areas after the fourth treatment already. And this is after years of shaving and waxing, simply can not believe that. I wish knew about the magic laser before" Foxygirl, Yelp
Laser raygun
Laser blasters and rayguns have been featured in sci-fi already in 19th century. Herbert Wells' War of the Worlds probably was the earliest mention of the laser weapons. Here;s the list of movies guess which of them featured laser rayguns and which not:
Avatar
Transformers
The Terminator
Alien
Jurassic Park
Iron Man
Star Wars
WALL-У
V for Vendetta
2001: A Space Odyssey
Back to the Future