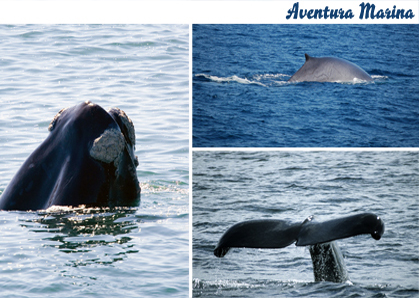 Valor

$55
Descuento

82%
Ahorra

$45
La oferta terminó en:
2010-10-01
03:00
Aspectos destacados
Amazing views guaranteed
2-hour boat trip
More than 600 whales and almost 90.000 dolphins registered in 2009
Free beer
Condiciones
70% off for the next tour if no whales come up
Expires September 28, 2011
Safari is postponed in case of the storm
Description
Blue Whale can reach up to 88 feet in length, this is 16 times more than the average human height, eye-measure the whale's size on your own with today's deal for only $10 from Aventura Marina ($55 Value). Enjoy the 2 hours of sunshine, salty splashes and nice beer while watching the impressive marine inhabitants. More than 600 whales and almost 90.000 dolphins have been reported to come up in the Dana Point area. So you'll never return home without placing your watchful eye on these magnificent animals.
The deal is good for a year, you may keep till the migration starts in December, that's allegedly the best time to watch the whales. Aventura Marina crew is extremely helpful and amiable, they'll assist you to get the best out of this safari trip.
Reviews
TripAdvisor listed Aventura Marina as the 2nd out of 9 attractions in Dana Point. 35 travelers give Aventura Marina the highest 5 owl's eyes.
"I love watching whales in wild, far better than in marine parks, hate the idea of animals being caged in a bath-tub sized pavilions. The crew is very nice, my best recommendation to Aventura Marina" ladyn, TripAdvisor
Best fish jokes
When the whales and dolphins show up you need to entertain them to make them stay longer. That's why telling old funny jokes may be a good trade, in case they do not remember some of them:
Where do shellfish go to borrow money?
To the prawn broker!
What do you call a big fish who makes you an offer you can't refuse?
The Codfather!
Which fish can perform operations?
A Sturgeon!
What's the coldest fish in the sea?
A blue whale!
How do fish go into business?
The start on a small scale!
What game do fish like playing the most?
Name that tuna!
What is a dolphin's favorite TV show?
Whale of fortune!
What do you get if you cross a trout with an apartment?
A flat fish!