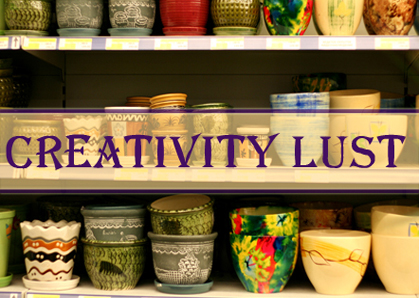 Valor

$28
Descuento

68%
Ahorra

$19
La oferta terminó en:
2010-10-16
07:00
Aspectos destacados
Professional staff
Best family pastime
Impressive assortment of paint and tools
Pick the art-class you want
Condiciones
Invalid with other offers
Limit 1 per person
Expires October 10, 2011
By appointment only
Description
Shout silently your deep hidden feelings by pouring the paint over the pre-made pottery. For $9 today's deal will get you a one-hour pottery painting class from the Creativity Lust ($28 Value).
The spacious cozy studio will fine-tune your mood and target your creativity lust in the right direction. The artful ambient is making the best place to spend time with kids, strengthen the team spirit with your co-workers or make one step to get closer with your date. When you are done polishing your artisan crafting skills the friendly staff will fire your masterpieces in the outlet's kiln, so it will be ready for picking up in four days.
The ceramic pieces available at the Creativity Lust vary in price between $0.60 and $60, so even the pickiest artisan will find the place to try the hand. The sitting is free, you only pay for ceramic pieces so you have as much time as you want to create your very own god-i-am-gorgeous coffee mug ($8), or decorate a kitty-shaped bank ($20) with cat prints and sacks full of money. Perhaps you will decide to get a custom dinner set by drawing your favorite food there.
Reviews
Yelpers and Citysearchers value the Creativity Lust pottery by rating it by 4.5 start on average.
"Creativity Lust is the greatest place of self-expression through the art. A lot of fun is awaiting the newcomers! There I can communicate with my grandkids in both entertaining and educating manner. Good luck and be creative!" Mrs. Higgs, Citysearch
The List of Lusts
Lust is the strongest and self-consumimg emotion a human being can experience. The obsessive desire mobilizing all the resources to gain the desired object. It has found many reflections is the art works. Here's the list of famous "lust" works. Try to remember or figure out what they are and whose pen they belong too.
Lust for Life
Lust for a Vampire
Lust for Gold
Lust for Glory
Lust for Blood
Lust for Puppets