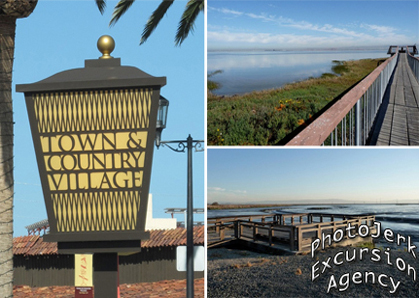 Value

$85.00
Discount

65%
You Save

$55.00
The deal ended at:
2011-06-19
07:00
Highlights
Impressive sightseeing
Historical excursion
Workshop tours
Professional guides
Fine print
By appointment only
Expires October 16, 2011
Only 1 coupon per 1 person
Invalid with other offers
Description
The tour is lead by the professional photographer, who'll show you the best places for taking photos in the luxury rich marshes of Charleston Slough. All the stops are carefully planned to ensure the perfect lighting. The photo safari is ended by the nice dinner and wine testing, to fasten your emotional experience with a piece of savory food and drink.
The bird watching is great in the marvelous Palo Alto Baylands Nature Preserve. Capturing the pictures of birds may get even better if accompanied by the comprehensive and interesting telling on ecology and natural history, provided that you'll be getting the material to illustrate it on your own. The crushed oyster shells covered paths running through the emerald grass hills will reveal the splendid view of the bay lands. The marshes host more than 150 species of birds awaiting for the watchful eye of your digital camera.
Reviews
Yelpers are rating the PhotoJerk Excursion Agency by four stars at the average:
"Beautiful tour… it's all about the nature and heritage… this safari is recommended for both tourists and lifelong Californians! A learnt a lot and took a huge pile of splendid photos, many of which used to be my desktop wallpaper for a while" CatherineE., Yelp