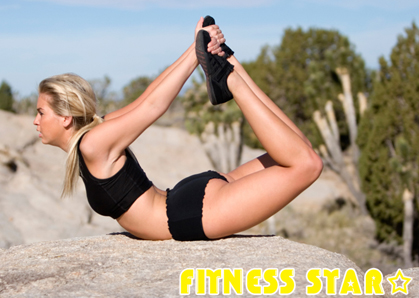 Value

$145.00
Discount

80%
You Save

$116.00
The deal ended at:
2012-04-30
00:00
Highlights
Increased self-organization
Lost weight, toned up muscles
Fun outdoor workout
Free dietary consultation
Fine print
Expires September 30, 2011
New clients only
By preliminary scheduling only
Not valid with other offers
Description
Summer is over and the Halloween is getting closer. The bikini was not your favorite type of clothes this summer? Were lying wrapped in a towel instead of getting perfect natural tan? You do not want the same thing happen next summer, do you? So this deal is for you as for only $29 you are getting a whole month of unlimited fitness boot-camp classes and dietary consultation from Fitness Star (up to $150 value)
The more the humanity employs its brain, the less it employs its body. Today we do not have to run many miles to chase down our food or a mate. Actually, the above and many more can be done online. We can spend months without doing much movement, which finds its way to leave a stamp on our looks: extra weights, cellulite, stretches, short breath, so on and so force. The thing is that there is no room for movement and no time for it neither. This the woman's fitness boot-camps are for. The whole month of unlimited fitness classes from Fitness Star is guaranteed to kick your butt.
Once you grab the coupon, call or email to schedule your training, dig up your old fitness outfit and head to the meeting spot, your way to perfection is started. All trainers at Fitness Star are nationally certified and will do their best to help you get your body look the way you want. Professional dietitian will instruct you on how to attune your alimentation to speed up the weight loss. So you only need to stick to the instructions and get fit!
Reviews
Fitness Star has been in business for more than 25 years now, hundreds of people got in the shape with their help. You can find the excited reviews on both Citysearch and Yelp, not to count the amount of facebook followers and retweets.
"I love the sense of unity, which made me make new friends while training Fitness Star . I've got more stamina, self-confidence and energy than ever before. Thank you so much" missredneck78, Citysearch
"Do not have much time to get my corpse to the gym or do a couple of exercises on a weekend. But Fitness Star boot-camp experience helped me manage my time properly. I actually was anticipating every training session. My days were always better when started with a boot-camp training" Erica, Yelp